Polls
This month we ask:

Loading ...
Are you looking to catch more bass this summer?

Shallow weedbeds attract schools of fish and, if you can find some rock mixed in, you have a high profile spot.

Covering water with topwater walking baits or propbaits works well.
Got a Field Tip? Email it to us.
Memory Bank








See more photos from our readers!
Videos
Title

Runtime

1:27

Description

Take a snap shot with OOD Guns and Ammo columnist ...
Title

Runtime

4:46

Description

Multi-species columnist, Lonnie King, discusses hi...
Title

Runtime

1:30

Description

Air-Lock Strike Indicators at IFTD 2015.
More Video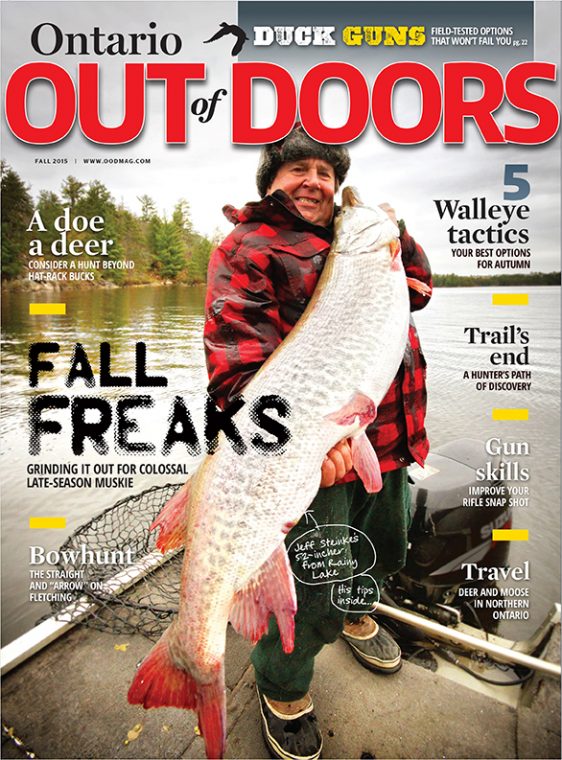 SAVE more than 55%
Subscribe online and get 10 issues for more than 55% off the newsstand price!
Subscribe Now
Advertisement
Classifieds
Advertise with us. Contact Linda Chick (416) 617-0626 or Janet Neale (705) 748-6324 ext. 229