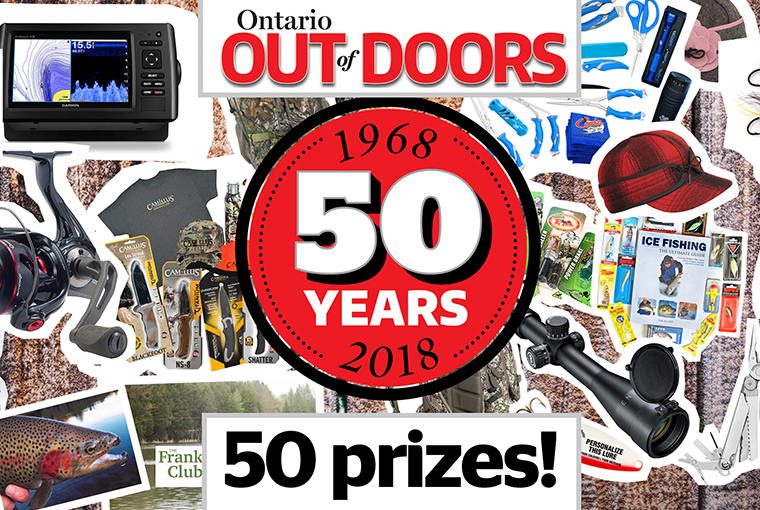 2018 marks the 50th anniversary of Ontario OUT of DOORS magazine and to celebrate we are bringing the party to you, our readers! We have 50 great prize packs to give away, one for every year we've been in business. You can enter as many times as you like until the contest closes December 4, 2018. Help us celebrate and enter to win great hunting and fishing prizes:
*Click here for official contest rules and regulations.
NOTE: This form may not be compatible with older iPads (using Safari 9 and older). If you encounter issues, please open the form on your smart phone or computer. Apologies for any inconvenience.